Studio Cigale is a digital audiovisual agency specialized in the production of video content for corporations and institutions. We are passionate about video and the endless ways that it can be used for communication.
[...]
Testimonials

Studio CigaleStudio Cigale quickly understood our needs and was able to propose the right solutions for us.
[...]

Studio Cigale is a very professional and reactive team. Olivier Pascal is quick to understand the stakes of projects and knows how to use this information in his decision-making.
[...]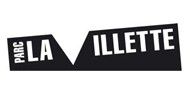 With this [
Mobile Studio
] solution, creating a film and sharing it on social networks can be done fast.
[...]